Over the years I have heard about the fantastic sales and deals happening across the border around this time of year, so this past weekend I decided to make a trip over to Buffalo to see what the hullabaloo was about.
My partner, son, and I decided to make it a weekend trip, since staying in the US for a 24 hour period allows you to bring back 200 dollars in merchandise duty free. At the last minute, I booked a room on Expedia and got a room at Days Hotel near the Buffalo Niagara Airport.
On Saturday morning, after going to the bank to exchange Canadian dollars to US dollars—the exchange rate was terrible as it cost 340 Canadian dollars for 250 US dollars—we drove to the Peace Bridge, one of four toll crossings over the Niagara River in the region. The other three crossings are the Lewiston-Queenston Bridge, the Whirlpool Rapids Bridge, and the Rainbow Bridge. We heard that the Peace Bridge is less crowded, and true to what I heard, that was correct. Hardly any other vehicles were present and there were no waiting lines.
The person at the security gate was polite enough, asked where we were from, where we were going, and how long we were staying. He checked our passports and flagged us through. No problem. Not at all like I see on TV, which only goes to show you that you should never believe what you see on TV.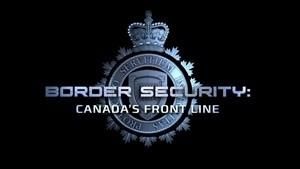 We were headed to the Walden Galleria in Buffalo, a big shopping mall which is located near the airport. The website said that this mall has over 200 stores, 12 restaurants, a theatre, a food court, and indoor Go-Karts. Indoor Go-Karts? Well, okay, then.
After a few minutes of driving, I realized that we missed an exit, but no matter, the person at the toll booth on I-90 set us back on track. And, yes, you have to pay tolls, as part of the highway system called the Niagara Thruway, which is a part of the New York State Thruway. Driving on the highway was okay, but driving in town was tricky. It seemed that the traffic lights were hanging lower and the road signs were on the opposite side of the street. A few times, until I got used to the area, I missed the street I was supposed to turn at and ended up going farther up the street and then turning around.
We followed the directions and in a few minutes we were at the mall. We entered at Macy's. We were impressed; it was a big store. But, then, we entered the main hallway of the mall, and we felt like we were back in Mississauga, shopping at Square One Shopping Mall.
As we walked along, going from store to store, we realized that this mall had all the same stores, all the same styles of clothing, and all the same price tags. We were disappointed, my son and I didn't buy anything, but my partner bought a sweater from American Eagle, which I'm sure would have been cheaper in Brampton. After a lunch at the food court, which was unremarkable, we went to the hotel and got settled in.
Days Hotel gave us a small room, just big enough to fit a queen size bed and sofabed, which was fine, since we were only there to sleep. We fanned through the visitor guide and saw that the only things to do in Buffalo were to eat, drink, and shop. There were a few interesting sites, but it was too cold to go adventuring to see some architecture.
Around dinnertime, my son mentioned eating at MacDonald's. He told us that the serving sizes are supposed to be bigger, so we went. My partner and I expected the burgers to be bigger, but they weren't, they just contained more fat. As a matter of fact, a thick, greasy film stuck to our teeth as we were eating. Needless to say, half the food was thrown out.
It was still early, so we decided to go back to the mall to see the Hunger Games: Mockingjay P2. We were very impressed with the theatre. Large, comfy seats made me feel like I was in my own living room watching on my own big screen TV. The movie wasn't so bad, either.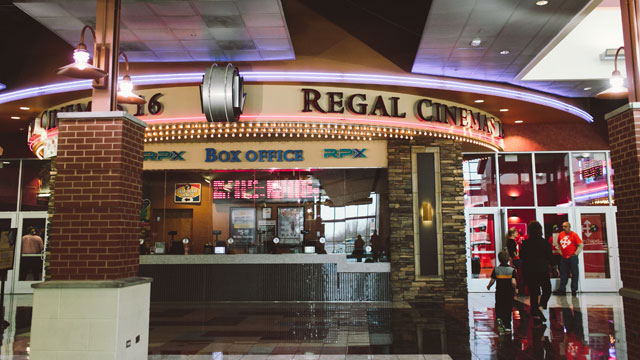 The next morning we went down to the hotel's complimentary buffet/continental breakfast. We went in, looked around; saw a few tables and chairs haphazardly placed. Some patrons were eating toast and drinking coffee. We went over to the counter where you had to toast your own bagels and make your own waffles. Okay, not our scene, there wasn't even a piece of fruit. We went back upstairs, grabbed our bags, and went to Tim's, thank goodness for Tim Horton's. We were quite surprised to see so many locations.
We headed north to Military Road, another shopping area. The mall there was fairly big, not as big as the Walden, but since it was an outlet mall, the deals were better. My partner got a 200 dollar coat for 30 dollars, and I bought a few shirts. My son bought a sweater, just for the sake of buying something. He was not at all impressed with the whole shopping trip.
When we grew tired, we got back in the car and headed for the border. "Where do you live? Where have you been? How long were you there? Anything to declare?" I showed her my receipts and then we were flagged through and I heaved a sigh of relief that I was back in Canada.
All in all, our trip was uneventful. We were disappointed. Perhaps we were expecting more, perhaps it was the wrong time for shopping, or perhaps shopping there is just not as great as they say. Next time, I'll keep my money and go to Square One.